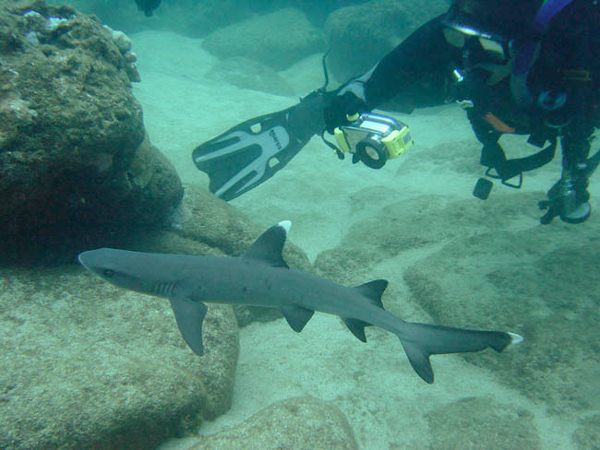 I hadn't been diving in 4 years, and I only had 12 dives when I got to Hawaii. I'd heard how great the diving was and really wanted to dive, but I was very apprehensive.
I met Dave and I don't know what it was about him, but after talking to him for a few minutes I somehow knew if he took me out everything would be fine. By the time I got in the water I had "almost" forgotten that I was nervous. Dave seemed to know exactly where my comfort level was.
The pacing was perfect. Instantly I was no longer nervous. What an incredible experience. If you are thinking about it… DO IT. You won't regret it.
—Tom – Video Producer California
As divemasters who lead tours in Australia we know how important it is to have someone who knows the area show you around an unfamiliar dive site. I also know most tours end when the first person in the group runs out of air.
I was expecting to finish all my dives in Hawaii with a half tank of air. Dave we can't tell you how thrilled we were to get 2 dives, both lasting over an hour at Sharks Cove. What an awesome spot.
I think I know where I want to live and work next. And I still can't believe you had more air than me when we finished.
—Rob & Matt – Dive Masters Australia
I live in Hawaii. I have been certified to dive for 4 years and have 20 dives. When my friends and family come to visit that want to go diving I always Dive with Dave.
I guess because he knows all the spots better than anyone else I know and when he is around I feel safe. And that allows me to enjoy the experience with my friends more.
—Cristy- Military wife & mother.